Sata Peninsula
風景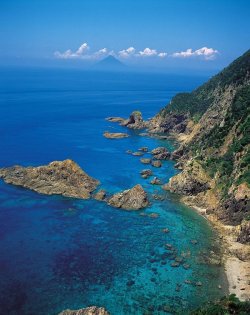 Minami-Osumi Town, Kagoshima Prefecture
Sata Peninsula is the southmost peninsula of Kyushu island.
It's located on the same latitude as New Delhi and Cairo, so it's quite warm even in the winter.
You can walk to the very end of the peninsula seeing tropical flowers such as bougainvaillea and hibiscus there!
Why don't you visit the beautiful place to enjoy the warm part of Japan?
鹿児島県、南大隅町。
佐多岬は九州最南端の岬。
ニューデリーやカイロと同じ緯度にあり、冬でも温暖だそう。
ブーゲンビリアやハイビスカスなどのトロピカルな花を眺めながら遊歩道で岬の先端まで歩くことができます。
日本の暖かい地方を楽しみに、是非いらしてみては?
Gorgeous picture by '九州観光旅行情報(Kyushu Tourism Information)':
https://www.facebook.com/visitkyushu?fref=photo
-JapanVillage >>>
http://www.japanvillage.jp/