Hello. There!
We lauched very delicious Japanese-style Low-carb Curry late last year, and we are getting wonderful reviews from Amazon US customers!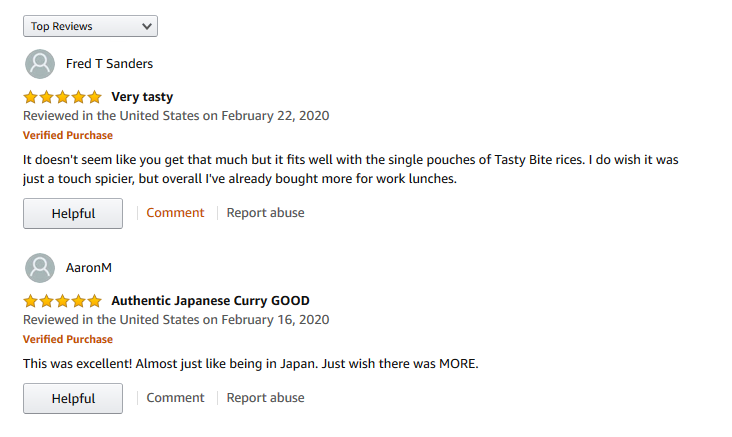 What makes us happy the most is, of course, real voices from our customers!
We think the curry is good. We know that. But when our customers tell us it's good, their comments just turn to something far more special to us!
Your comments are our motivation. Thank you very much! ;)
You can get our `Low-carb Curry here!
JapanVillage http://www.japanvillage.jp/product/829
Amazon.com https://www.amazon.com/gp/product/B081TS21K1