First day at the office after remote work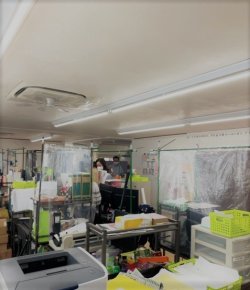 Hi, everyone. Let us introduce our office today!
Oops, sorry...! It's so messy...
We were tele-working until last week, and today is the first day working at the offie for every staff member after we started remote work on April 6th.
The first thing we did this morning was to set up vinyl curtains to protect each other from infections.
It's just a precaution, but we need to do whatever we can do to make ourselves comfortable at work.
Well, we hope things will get back to normal soon!
https://www.facebook.com/japanvillage/
https://www.japanvillage.jp/